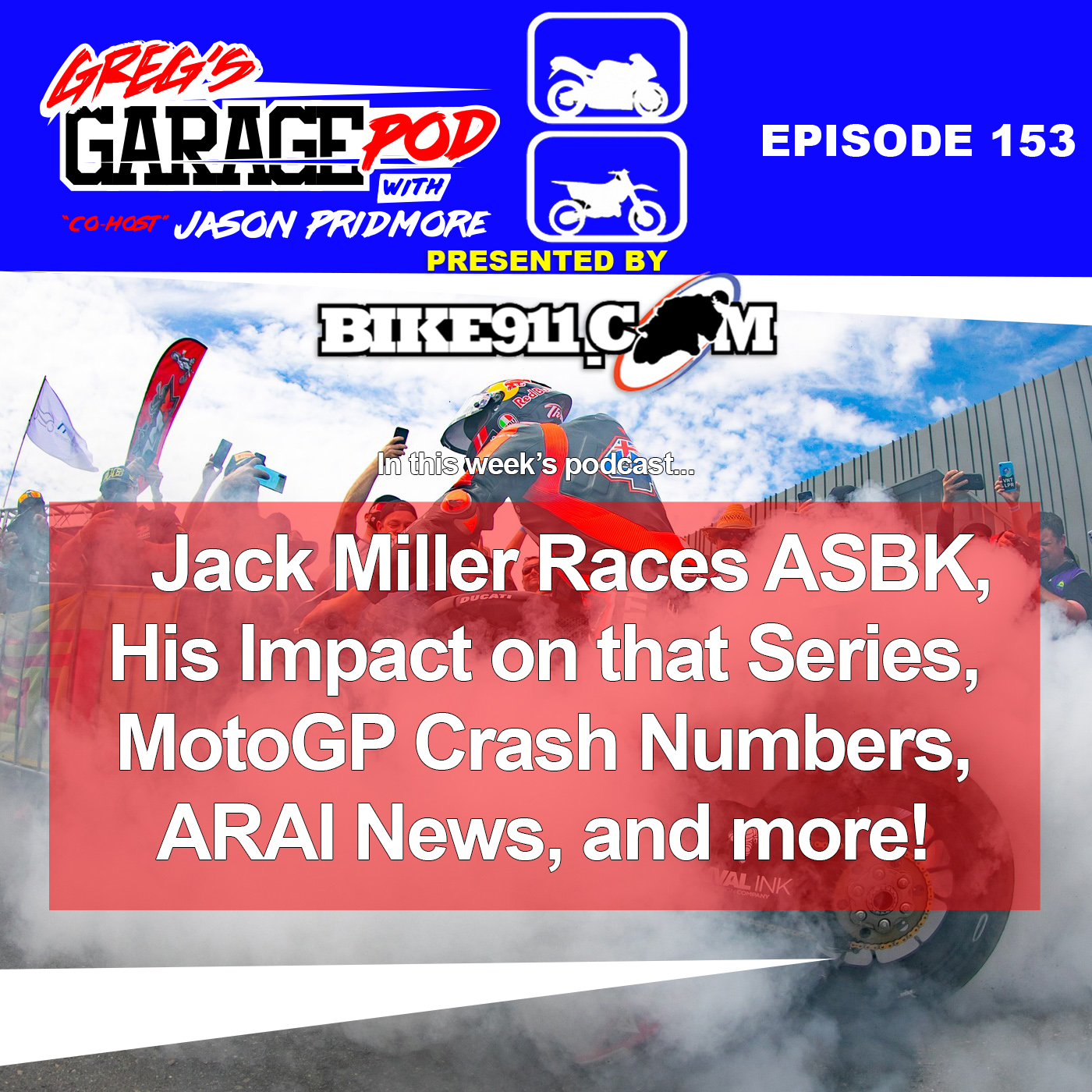 Greg's Garage Pod with Co-Host Jason Pridmore P/B Bike911.com - A motorcycle racing Pod about MotoGP, MotoAmerica, and World Superbike, Pro Motocross, American Flat Track, Supercross, and more. If you'd like to support the channel here is our Patreon link:
https://www.patreon.com/gregsgaragetv
In this episode, Co-Hosts Greg White and Jason Pridmore talk: 
ARAI News -  MotoGP posted the annual crash report. A list of the most crashed corners, riders, sessions and more. The boys discuss the impact of this report and why Le Mans turn 3 is the most crash corner in all of MotoGP. 
LINK: MotoAmericaTV
ASBK - The final round of the popular Australian Superbike Series took place over the weekend. A repeat National Champ was crowned! The talk of the town was MotoGP Factory Lenovo Ducati racer Jack Miller lining up on the grid and racing! How did it go for Jack and what do the boys think of his venture into the Superbike class?
Bye, Bye 
Social Media Links:
Jason's Instagram - @pridmore43
Greg's Instagram - @gregwhitetv
Jason's Twitter - @jp43
Greg's Twitter - @gregwhite
Greg's Youtube - GregsGarageTV
Greg's Twitch - @McSlowy