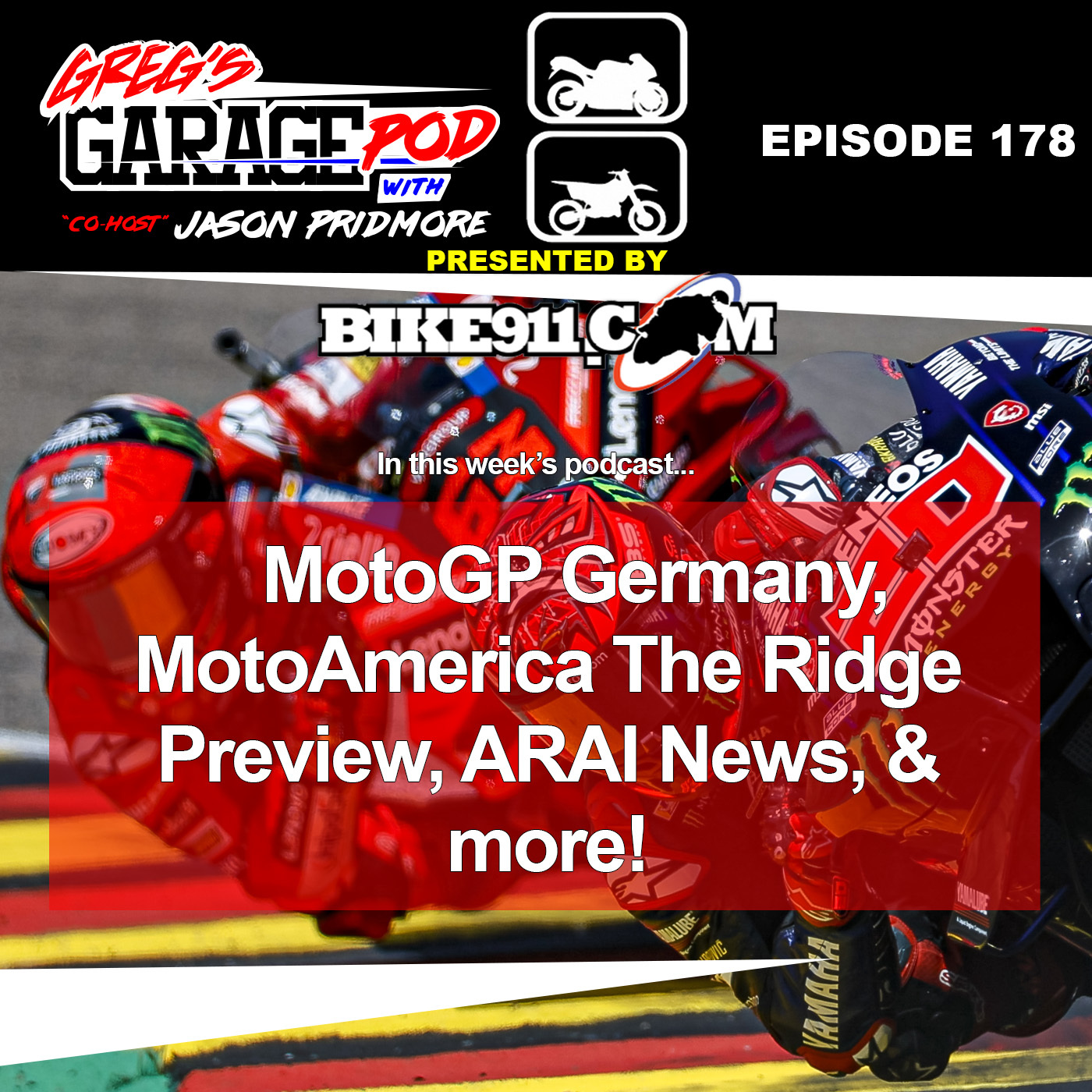 Greg's Garage Pod with Co-Host Jason Pridmore P/B Bike911.com - A motorcycle racing Pod about MotoGP, MotoAmerica, and World Superbike, Pro Motocross, American Flat Track, Supercross, and more. If you'd like to support the channel here is our Patreon link:
https://www.patreon.com/gregsgaragetv
In this episode, Co-Hosts Greg White and Jason Pridmore talk: 
ARAI News - Toth wins two in Italy? A world champ with a broken leg? 
MotoGP - Quart dominates the German GP. Pecco on the deck, but who was good, who salvaged, who is looking good for the championship. Plus discussions about Moto2 & Moto3.
MotoGP Fantasy - Join us!!  Win and ARAI Corsair-X by playing MotoGP Fantasy with us! And it is free. When you register to play join our league. https://fantasy.motogp.com/leagues/join  Use this code in the search! 3X2LNEY5 
MotoAmerica - The Ridge is this weekend. Yamaha has dominated in Superbike, but can Petrucci and Ducati fire back? 
Bye, Bye 
Social Media Links:
Jason's Instagram - @pridmore43
Greg's Instagram - @gregwhitetv
Jason's Twitter - @jp43
Greg's Twitter - @gregwhite
Greg's Youtube - GregsGarageTV